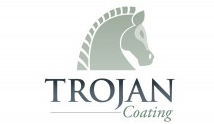 Through extensive research, we have developed a unique range of replenishing wax arena surface treatments specifically blended to counteract the ageing process of each surface. The wax coatings can be used to rejuvenate existing waxed surfaces as they age and begin to dry, prolonging the life of the surface by up to 50%
Racing surfaces and training gallops can dry out rapidly due to their continued power harrowing and turning of the surface to provide the required amount of cushioning.
By re-coating the surface the reduction in kick back and increase in cushion performance allows for an easier maintenance programme and a reduced cost on replacing the surface.
Wolverhampton Racecourse are just one of our clients to have noticed the improvement to the surface since we treated it.
Wax arena surface treatments can also enhance your dry sand surface by preventing dust from becoming airborne and increasing traffic loads the surface can withstand. It can also reduce the risk of a surface freezing and eliminate the need for irrigation during summer or on indoor arenas.